Family Law Attorney in Las Vegas
Comprehensive Legal Services for Local Families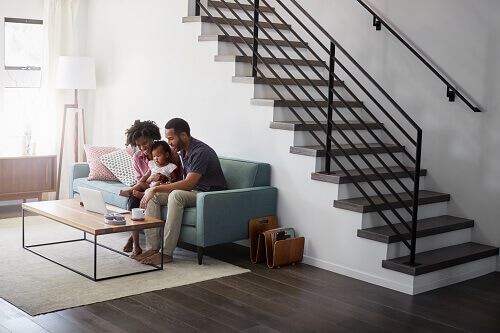 Law Practice, Ltd. is a Las Vegas-based family law firm offering a wide range of legal services for our clients. We understand the emotional toll that a family matter can have on you and your loved ones. Our family law attorney in Las Vegas is compassionate with our clients while aggressively pursuing a favorable outcome and working in your family's best interests.
Please call the Law Practice, Ltd. at (702) 899-2875 or contact us online to schedule a consultation with a family attorney.
Family Law Services Offered in Las Vegas
Whether you are getting married, getting divorced, adopting a child, or seeking a protective order to protect yourself from domestic violence, you need a knowledgeable attorney to guide you through the process. We have the legal knowledge, skill, and dedication needed to help you resolve virtually any issue you may be facing.
We represent clients in family law cases such as:
Annulments
Guardianship
Step-parent adoptions
Grandparents rights
Protective orders
Family Law Attorney with Over 30 Years of Legal Experience
Our attorney has been licensed in California for 30 years and in Nevada for 20 years, providing you with decades of experience. We have the legal skill and familiarity with local family courts to help you resolve your case.
Easy Access to Your Attorney & Case Documents
Our Las Vegas firm provides computer and mobile access to your case documents, upcoming deadlines, court appearances, and a messaging feature with our attorney and staff throughout the duration of your case. Our state-of-the-art case management system provides you with 24/7 access to critical case information.
Give us a call today at (702) 899-2875 or book online to discuss your legal matter with a Las Vegas family attorney today!
Ann E. Kolber, Esq.

Founding Partner / Owner

Amy A. Porray, Esq.

Attorney

Crystal Beville

Senior Paralegal