Las Vegas Child Support Lawyer
Ensuring a Fair Child Support Order in Nevada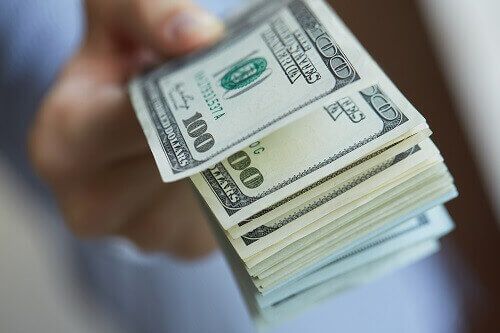 If you are involved in what appears to be a cut-and-dry child support case and discover your spouse is hiding income or exaggerating expenses, you need the help of a seasoned child support attorney in Las Vegas.
At Law Practice, Ltd., we dig deep and attend to every detail to ensure that your children receive the support they deserve. From calculating income and expenses to modifying existing child support agreements, we will be at your side during a difficult time. With more than 30 years of legal experience, we are the dependable and solutions-oriented law firm that can help you achieve your goals.
Contact a Las Vegas child support lawyer at Law Practice, Ltd. by calling (702) 899-2875.
How Child Support Is Determined in Nevada
Like all states, Nevada determines child support through a set formula of income and expenses. Those numbers are plugged into the formula to generate a final amount. However, a child support arrangement is only as good as the data entered into the formula to determine it. People with unique circumstances – like business owners and self-employed professionals – will likely face certain challenges. What they make and what they report may differ.
At Law Practice, Ltd., we work with financial and accounting experts to ensure that income and expense data are accurate. Joint custody of a child can lessen the amount of support. However, it is not appropriate for a parent to seek additional time with a child only to save a few dollars on support. We will help you understand your options, advise you on your rights, and help you pursue a child support arrangement that is in the best interests of your child.
Child Support Modifications in Las Vegas
Jobs can change or end suddenly, impacting a paying spouse's income. A parent may also increase his or her share of parenting time, which would reduce the amount of child support he or she owes.
In Nevada, child support can be modified once every three years or sooner. The modification request will only be granted if you can show a substantial change in circumstances. If you experience a change in your situation, we can help you seek a modification to lessen your financial obligation or oppose a request for modification.
Enforce Child Support in Las Vegas
Our Las Vegas child support lawyer can also pursue action in court against a non-paying spouse. We can help you work with the District Attorney Family Support division (DAFS) to collect child support, or child support attorney in Las Vegas can represent you as you file a motion with the court asking a judge to enforce child support, which will hold the non-paying parent in contempt of court for not paying child support.
For more information or to schedule an appointment with our Las Vegas child support lawyer, give us a call at (702) 899-2875 today.