Filing for Divorce in Las Vegas?
Put a Skilled Divorce Lawyer on Your Side
Regardless of which spouse initiates the divorce, the process is emotional and difficult for everyone involved. At Law Practice, Ltd., our Las Vegas divorce attorney guides clients through the process and provides the support you need to make informed decisions for your future. We handle everything from simple uncontested divorces to complicated and contentious situations.
If you are contemplating divorce, call (702) 899-2875 to schedule a consultation.
The Benefits of Mediation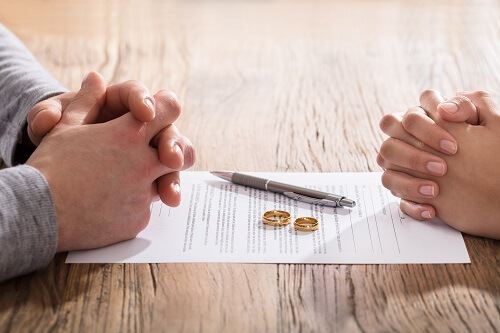 In mediation, an impartial third-party works with the divorcing couple to help them come to an agreement on the major issues in a divorce, such as property division, alimony, and child custody. Mediation offers several advantages. The process is faster, less contentious, and helps to preserve relationships, which is crucial for divorcing couples who will share custody of children. Our divorce attorney offers mediation services to help clients resolve disputes amicably.
Handling Uncontested & Contested Divorce
When spouses arrive at our office already in agreement on the major issues or come to an agreement during mediation, the divorce process is simpler. If you and your spouse cannot agree on the terms of your divorce, it is considered contested.
We help clients with all the issues that must be addressed in a divorce, including:
We are equipped to handle your case no matter the circumstances. For example, we have extensive experience handling complex and high net worth divorces.
Whenever possible, we strive to resolve issues outside of court so you can move forward with your life. However, our divorce lawyer in Las Vegas is prepared to go to court to ensure that you receive the assets, financial support, and custody arrangements that you deserve.
Please contact us today at (702) 899-2875 to discuss your case.